Recent Sales
4801 Osprey Dr S

St. Petersburg, FL 33711
$495,000
Inquire About This Property

Three different ways to contact us
Option 1: Text Message
Type your cell phone number and click TEXT ME to receive an immediate text from Dr. Ben.
Option 2: Call Dr. Ben Spears
Dr. Ben is always ready to help you find out more about this property as well as other listings. Give us a call.
Map to 4801 Osprey Dr S
Meet Dr. Ben Spears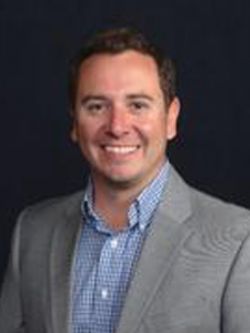 Ben has a most unusual background for a Realtor. Well educated, with two Bachelors degrees and a Doctorate of Chiropractic, Ben ran his own chiropractic practice for six years in Kentucky. His practice thrived, based on hard work and unparalleled customer service. His success was driven by his biggest motivation, that he loves helping people in any way he can. Serendipity played a huge role in how Ben became a Realtor. His wife, Jamese, who is a structural engineer, was offered her dream job in Tampa. So they flew down to Tampa to check it out. They both fell in love with the city and Ben decided he, too, wanted to pursue his dream job - in real estate. He sold his practice and after moving down here studied to become a Realtor. Two weeks after obtaining his real estate license, he had executed his first deal. Hooked and obsessed with his new career, Ben closed four deals in his first six months of being licensed and then two more closings the following month. Like his former chiropractic practice, Ben's real estate practice is thriving based on hard work and unparalleled customer service. You can reach him at 813.765.7706 or by emailing him at TheSpearsCircle@gmail.com.
Text Us Now
Type your cell phone number and click TEXT ME to receive a text from an agent.
Call Us Now!
Call us for immediate assistant by one of our experience and knowledgeable agents.
Click to call with your mobile phone.
Send a Message Now
It's fast and easy to contact an agent. Just fill out the form below and we will contact you.
Testimonials
Hina was our realtor for our first home purchase. From start to finish, Hina went above and beyond to help my husband and I through the process. She was always quick to respond, either via email/text/phone, and provided exceptional service to address any of our questions or concerns. She was extremely knowledgeable and sharp. Without Hina, we probably wouldn't have gotten our home, which had multiple offers on it. Once our offer was accepted, Hina provided us with a step-by-step guideline of what to expect and complete to get us to closing. We had a 30-day close period, so her guidance kept us on track to close on time.
In addition to her attentiveness to us as the buyers, Hina was also quick to communicate with all other parties involved - seller/lender/title agency, which made the process very smooth for us. A couple days before closing, our lender let us know they couldn't process our funds exactly like what we had agreed with the seller - this is something that could've delayed our closing - but Hina worked her magic and got all parties on the same page so that we could close on time and with the terms we had agreed on originally. We would highly recommend Hina's services to anyone.
Jules and Neil - Tampa, FL