Recent Sales
30601 Annadale Dr

Zephyrhills, FL 33545
$251,000
Map to 30601 Annadale Dr
Meet Marilaine Sheldon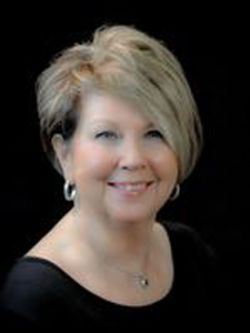 Marilaine has lived in Tampa for most of her life. She attended local schools and has spent her entire professional career in the Tampa Bay area. She believes in giving back to her community, and is a long-standing member and past-president of the Kiwanis Club of Tampa. She also spent many years volunteering with the United Way of Tampa Bay. Her years in management with the IBM Corporation and her account management experience with a well-known staffing company prepared her well for a dynamic real estate career. Marilaine is a dedicated real estate professional whom people trust with their most-valuable asset. It's a responsibility that she takes very seriously. She knows the neighborhoods and area schools. She keeps track of market conditions, the local economy, and stays in constant touch with her clients throughout the process. Marilaine always does her best to make the process of buying or selling a home, a pleasurable and stress-free experience.
Text Us Now
Type your cell phone number and click TEXT ME to receive a text from an agent.
Call Us Now!
Call us for immediate assistant by one of our experience and knowledgeable agents.
Click to call with your mobile phone.
Send a Message Now
It's fast and easy to contact an agent. Just fill out the form below and we will contact you.
Testimonials
Hina was our realtor for our first home purchase. From start to finish, Hina went above and beyond to help my husband and I through the process. She was always quick to respond, either via email/text/phone, and provided exceptional service to address any of our questions or concerns. She was extremely knowledgeable and sharp. Without Hina, we probably wouldn't have gotten our home, which had multiple offers on it. Once our offer was accepted, Hina provided us with a step-by-step guideline of what to expect and complete to get us to closing. We had a 30-day close period, so her guidance kept us on track to close on time.
In addition to her attentiveness to us as the buyers, Hina was also quick to communicate with all other parties involved - seller/lender/title agency, which made the process very smooth for us. A couple days before closing, our lender let us know they couldn't process our funds exactly like what we had agreed with the seller - this is something that could've delayed our closing - but Hina worked her magic and got all parties on the same page so that we could close on time and with the terms we had agreed on originally. We would highly recommend Hina's services to anyone.
Jules and Neil - Tampa, FL