Recent Sales
26019 Balsawood Ct

Wesley Chapel, FL 33544
$363,000
Map to 26019 Balsawood Ct
Meet William McKinney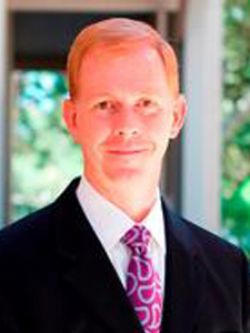 Having grown up in Temple Terrace and now a Wesley Chapel resident, William knows Hillsborough and Pasco Counties very well. This undoubtedly contributed to him becoming, in just his first year as a Realtor, the top sales agent at his former brokerage. He focuses on making the process smooth and stress-free for buyers and sellers. Communication is key throughout the process, keeping his clients informed and keeping all of the other professionals on track, so closings happen on time. He builds a team of professionals, from lenders, to title companies, home inspectors, and tradesmen, so that his clients can breathe easy, knowing every detail is being handled. William has hands-on experience, having owned single-family and multi-family rentals and having rehabbed properties. He has an eye for detail, which leads to small easy fixes that help properties sell quicker and for higher prices. You can reach William directly by voice or text at 813.245.9003 or by emailing him at WilliamMcKinneyRealtor@gmail.com.
Text Us Now
Type your cell phone number and click TEXT ME to receive a text from an agent.
Call Us Now!
Call us for immediate assistant by one of our experience and knowledgeable agents.
Click to call with your mobile phone.
Send a Message Now
It's fast and easy to contact an agent. Just fill out the form below and we will contact you.
Testimonials
Hina was our realtor for our first home purchase. From start to finish, Hina went above and beyond to help my husband and I through the process. She was always quick to respond, either via email/text/phone, and provided exceptional service to address any of our questions or concerns. She was extremely knowledgeable and sharp. Without Hina, we probably wouldn't have gotten our home, which had multiple offers on it. Once our offer was accepted, Hina provided us with a step-by-step guideline of what to expect and complete to get us to closing. We had a 30-day close period, so her guidance kept us on track to close on time.
In addition to her attentiveness to us as the buyers, Hina was also quick to communicate with all other parties involved - seller/lender/title agency, which made the process very smooth for us. A couple days before closing, our lender let us know they couldn't process our funds exactly like what we had agreed with the seller - this is something that could've delayed our closing - but Hina worked her magic and got all parties on the same page so that we could close on time and with the terms we had agreed on originally. We would highly recommend Hina's services to anyone.
Jules and Neil - Tampa, FL