Recent Sales
24331 Summer Wind Ct

Lutz, FL 33559
$229,500
Inquire About This Property

Three different ways to contact us
Option 1: Text Message
Type your cell phone number and click TEXT ME to receive an immediate text from Cindy.
Option 2: Call Cindy Harrison
Cindy is always ready to help you find out more about this property as well as other listings. Give us a call.
Map to 24331 Summer Wind Ct
Meet Cindy Harrison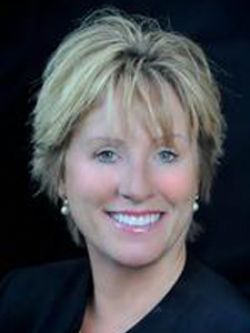 A few minutes spent with Cindy Harrison are all it takes to know she has your best interests at heart. Her outgoing, positive approach quickly establishes friendly rapport while her honesty and dependability automatically build her clients' trust. Her passion for her work is evident as she listens intently to your real estate needs. She stays focused on those goals, determined to achieve exactly what you want. Whether she's helping you with pricing strategies and market analysis, or pointing out the communities that best match your needs, Cindy will clearly spell out all your options so you can be sure the decisions you make are the right ones. Cindy's enthusiasm and special marketing techniques work to your advantage when selling property, while her thoroughness and genuine empathy ensure satisfactory results when buying a house. This, combined with her unwavering work ethic and extensive background in sales and marketing, reassures clients of her expertise and ability to get the job done. You can reach her directly her at (813) 417-0507 or by emailing her at CindyHarrison.Tampa@gmail.com
Text Us Now
Type your cell phone number and click TEXT ME to receive a text from an agent.
Call Us Now!
Call us for immediate assistant by one of our experience and knowledgeable agents.
Click to call with your mobile phone.
Send a Message Now
It's fast and easy to contact an agent. Just fill out the form below and we will contact you.
Testimonials
Hina was our realtor for our first home purchase. From start to finish, Hina went above and beyond to help my husband and I through the process. She was always quick to respond, either via email/text/phone, and provided exceptional service to address any of our questions or concerns. She was extremely knowledgeable and sharp. Without Hina, we probably wouldn't have gotten our home, which had multiple offers on it. Once our offer was accepted, Hina provided us with a step-by-step guideline of what to expect and complete to get us to closing. We had a 30-day close period, so her guidance kept us on track to close on time.
In addition to her attentiveness to us as the buyers, Hina was also quick to communicate with all other parties involved - seller/lender/title agency, which made the process very smooth for us. A couple days before closing, our lender let us know they couldn't process our funds exactly like what we had agreed with the seller - this is something that could've delayed our closing - but Hina worked her magic and got all parties on the same page so that we could close on time and with the terms we had agreed on originally. We would highly recommend Hina's services to anyone.
Jules and Neil - Tampa, FL