Recent Sales
21022 Lake Vienna Dr

Land O' Lakes, FL 34638
$399,900
Map to 21022 Lake Vienna Dr
Meet Ray Mihara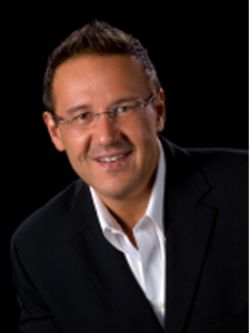 I've been in marketing and sales since I graduated with a bachelor's degree in Business Administration from Roger Williams University in 1990. I played hockey as a kid through and up to my four years of varsity university hockey and pursued my love for hockey into the business arena, where I was first involved in the promotion and advertising of the Buffalo Sabres professional hockey team. I moved to Tampa in 1992 to join the sales and marketing group of the then-newly-formed Tampa Bay Lightning. During my four years with the Lightning, I headed up a sales group that helped establish many national attendance records. I also served as a consultant in other sports-related enterprises, but as long as I can remember I have always had a special interest in real estate, where I found my greater calling.
I became a Realtor in 1996. I consistently performed as a Top Sales Agent with my former brokers from 1998 through 2011, and since 1998, I have maintained my ranking in the top 1% nationwide for sales volume. Now as an independent broker, I am working hard to establish Mihara & Associates, Inc. as the leading brokerage in the Real Estate community.
Perhaps because of my competitive nature, I'm in my comfort zone to do battle for my clients who are facing foreclosures. It takes patience and pure doggedness to deal successfully with banks overwhelmed with foreclosures. I feel I have become an expert in ways of getting my clients' homes sold. These sales have a rather special meaning to me; it feels very good to have helped my clients out of a very tough situation.
I really love selling real estate. I believe that home ownership is still the American Dream and an investment as well, and my knowledge, compassion and dedication are geared to make it happen for my clients. I work hard to have a positive impact on your experience towards the attainment of your home. And you can reach me anytime, day or night. I answer my phone calls and I respond to my e-mails. My cell phone is (813) 240-5255, and my e-mail address is RayMihara@aol.com.
Text Us Now
Type your cell phone number and click TEXT ME to receive a text from an agent.
Call Us Now!
Call us for immediate assistant by one of our experience and knowledgeable agents.
Click to call with your mobile phone.
Send a Message Now
It's fast and easy to contact an agent. Just fill out the form below and we will contact you.
Testimonials
Hina was our realtor for our first home purchase. From start to finish, Hina went above and beyond to help my husband and I through the process. She was always quick to respond, either via email/text/phone, and provided exceptional service to address any of our questions or concerns. She was extremely knowledgeable and sharp. Without Hina, we probably wouldn't have gotten our home, which had multiple offers on it. Once our offer was accepted, Hina provided us with a step-by-step guideline of what to expect and complete to get us to closing. We had a 30-day close period, so her guidance kept us on track to close on time.
In addition to her attentiveness to us as the buyers, Hina was also quick to communicate with all other parties involved - seller/lender/title agency, which made the process very smooth for us. A couple days before closing, our lender let us know they couldn't process our funds exactly like what we had agreed with the seller - this is something that could've delayed our closing - but Hina worked her magic and got all parties on the same page so that we could close on time and with the terms we had agreed on originally. We would highly recommend Hina's services to anyone.
Jules and Neil - Tampa, FL